Plou Núvol - Aquí Huston Agency
"Plou Núvol is an immersive and interactive installation where the participant will be co-creating a storm within the cloud. Led by an actor-conductor, the attendees will be moving their bodies, making the sound of the rain that triggers a set of surprising visual effects. This generates a show visible from both inside and outside the cloud, making the participants the creators of a storm in it's different phases: cloud, rain and thunderstorm." (Aquí Houston Agency).
The aim of this project was to document the performance and installation during the Llums Festival Barcelona. A three-day event where the audience experienced how the creator used lights, movement, sounds in order to explore new forms and meanings for public space and widen the limits of our own perceptions.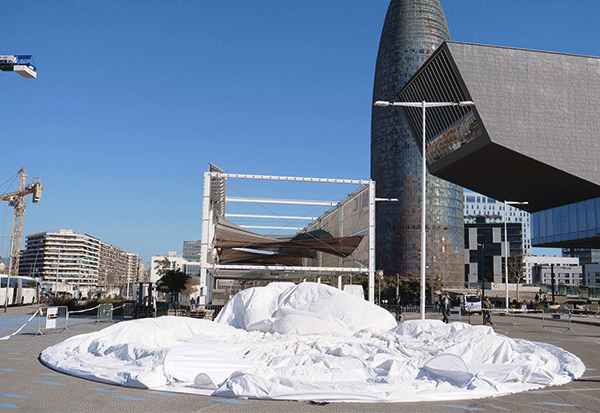 Drop me an email and let's talk.