Art Direction / Illustration / Motion Graphic
The Plesk WordPress Toolkit provides a dashboard to manage multiple WordPress instances easily. This Plesk feature allows clients to stage, clone, sync, update and eliminate many complexities of managing WordPress sites.
The different product features plus four main audiences needed to be integrated into the storytelling of this motion graphic video. Through a motion graphic approach, the video shows the main product features and qualities plus its main four audiences.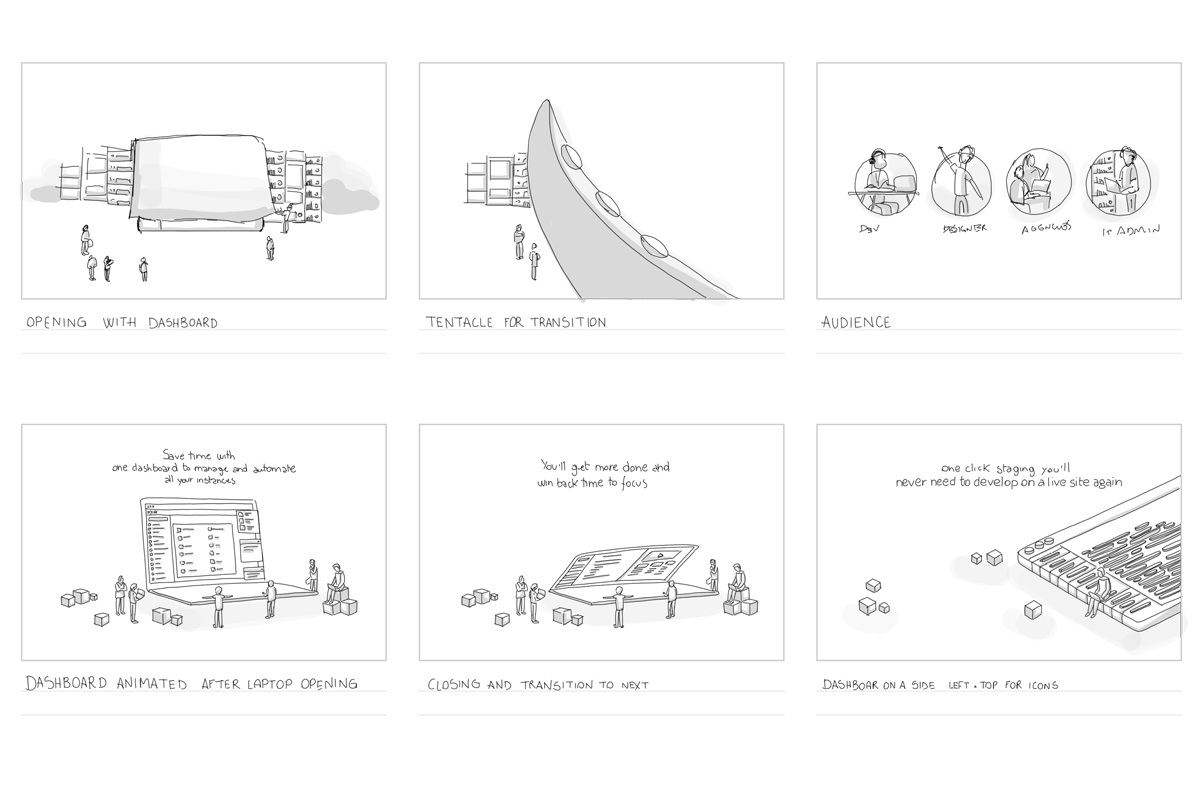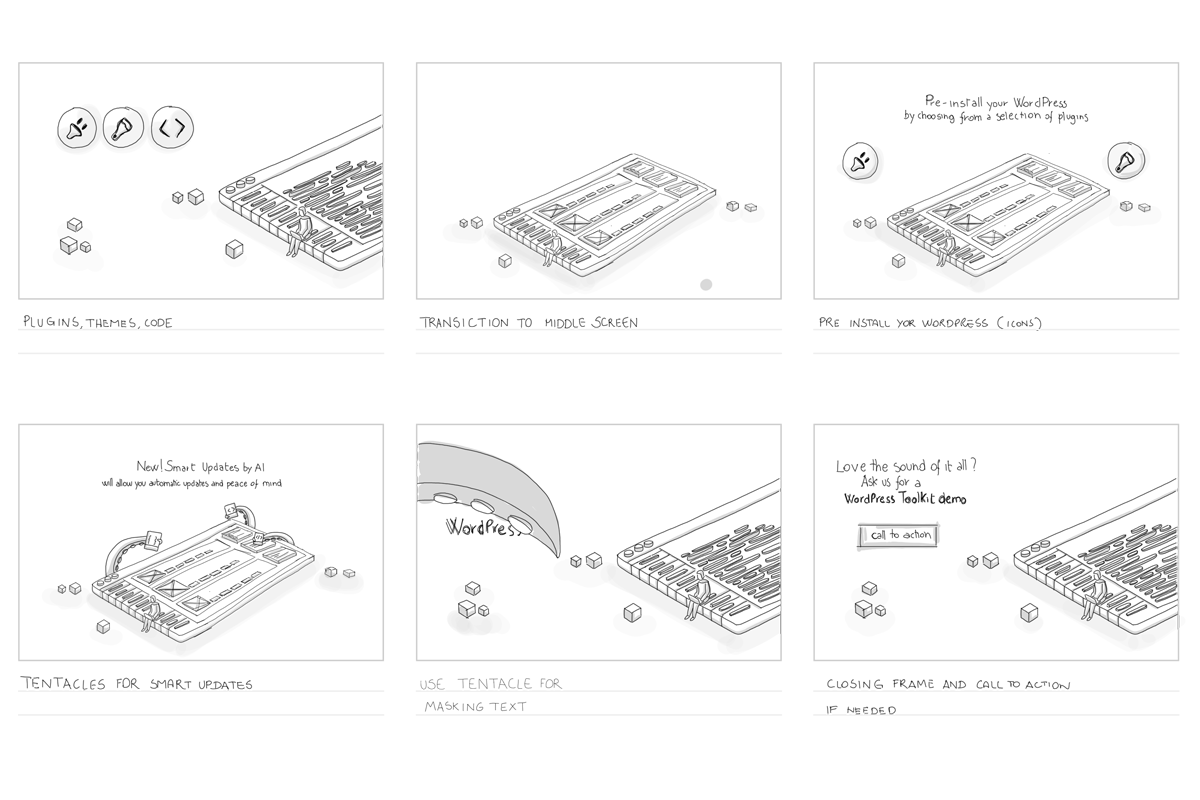 Have a motion graphic video?​
Drop me an email and tell me about it.