Art Direction / Illustration / Motion Graphic
Plesk offers the possibility for partners to grow their hosting business. For those who work at scale, with numerous projects, cross-functional teams and multiple customers it is possible to get the flexibility and scalability to mass-manage with the click of a button, or fine-tune the system to enable customized solutions and personalized service.
The video is supposed to explain how the Plesk Extension Catalog acts like a magic toolbox allowing Plesk partners to pick and choose extra tools and services to tune their offerings into customized solutions, thus directly solving their customers' challenges.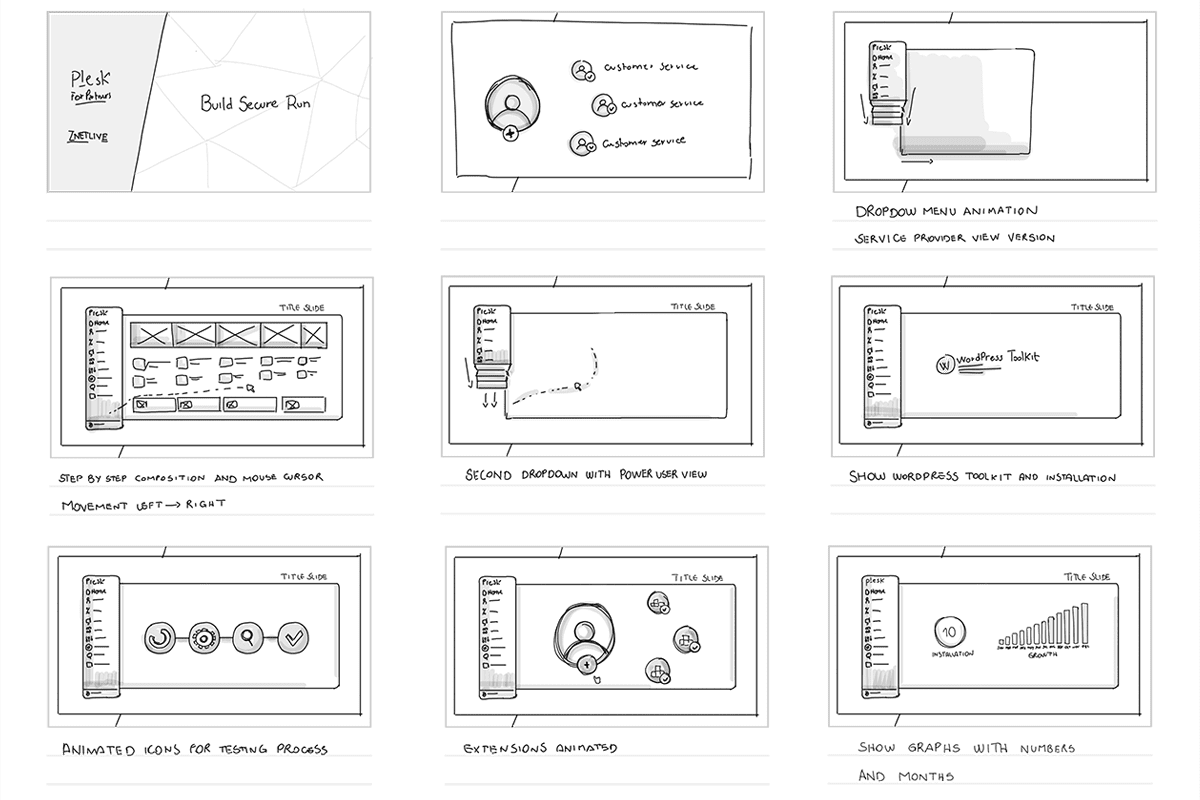 Need a motion graphic video?
Drop me an email and tell me about it.