Art Direction / UI-UX / Development
WebPros delivers the most innovative technologies to enable the digital world. It is bringing together products and solutions to enable businesses to build, operate, and grow online. WebPros products help manage servers, websites, billing, and online marketing.
For this project the approach was to focus on delivering a crystal clear company overview.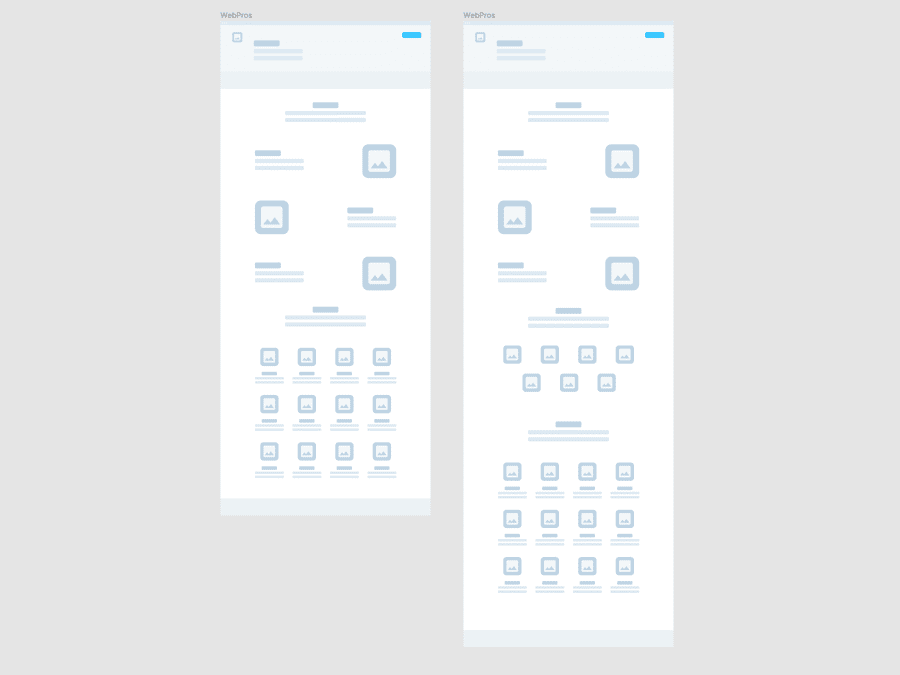 By following the guidelines previously defined by concept and wireframing, the layout is providing company overview at glance.
An animated illustration for each section describes the main business focus of the company.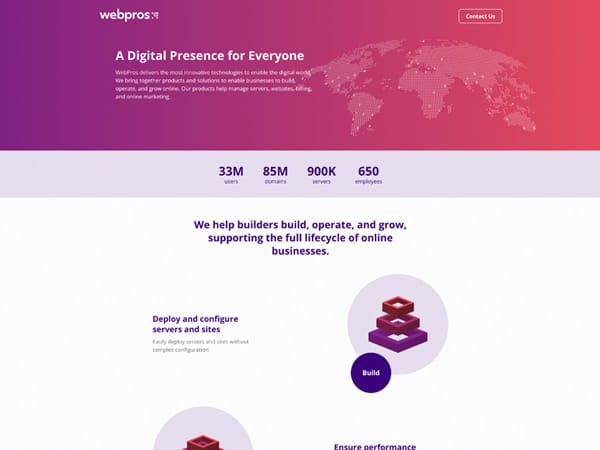 Responsive mobile layouts.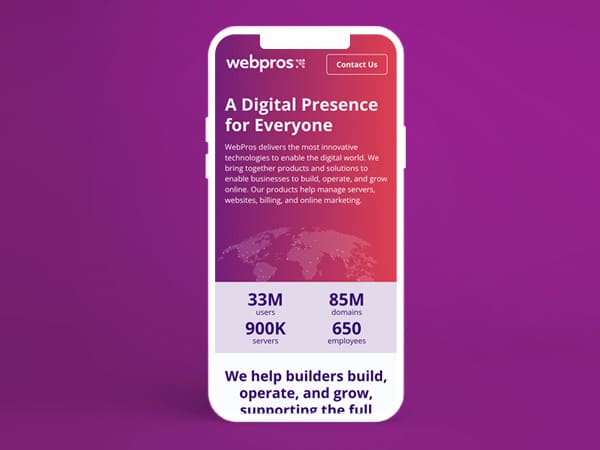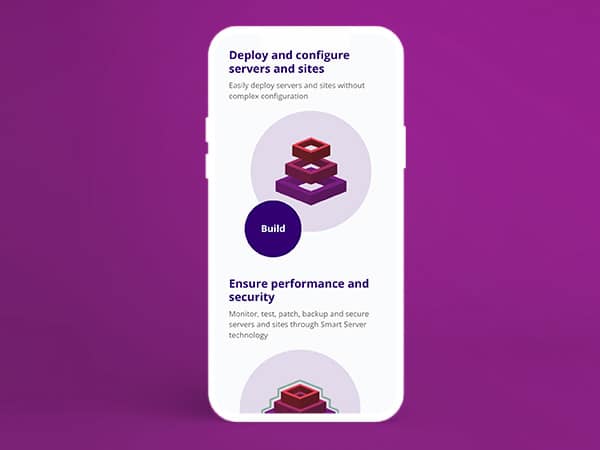 Ready for a design that converts?
Drop me an email and tell me about it.