Co-Founder /Art Direction / UI-UX
The Compass Letters are pages from a travel journal series belonging to a charmed compass. Every month, the compass travels to a new place in the world and reveals its beauties through the eyes of a local character. The places exist in real life – the letters received talk about local attractions, culture, food, and the way people live. The idea is about learning without limits through stories and written experiences.
The brand mission is to encourage parents to enjoy reading with their kids in a different way, by bringing back the snailmail experience. Therefore the first challenge was to melt these two experiences in one effective brand concept and logo design. The Compass Letters concept comes from the purpose to provide such experience, the compass as a tool for travellers but also a metaphor of orientation in life. The chromatic approach was focussed on two main colour associations: Blue as a colour for travellers (the blue sky, the blue sea) and yellow as known colour used by the postal service all around the world. For the logo I created a custom typeface, with a flexibility that allows for different translations and a serif font which is often used for kids' cover books.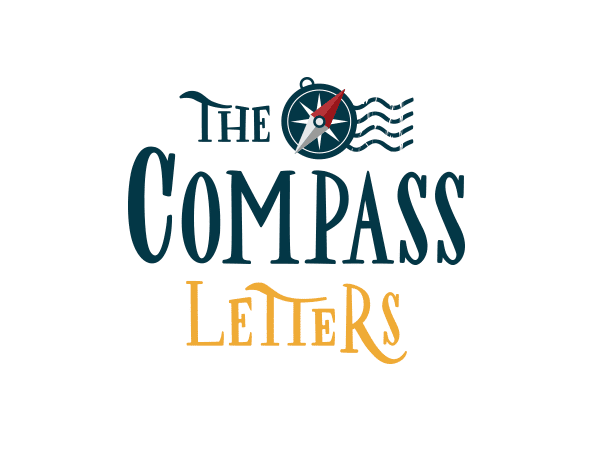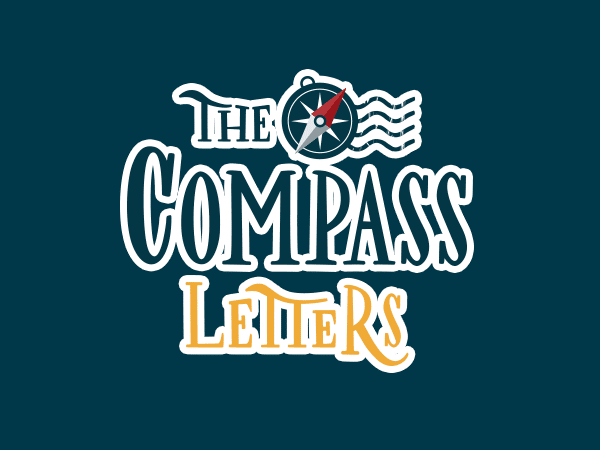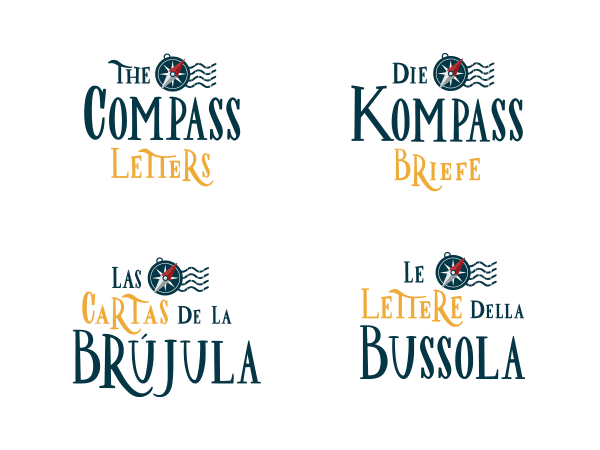 For this project there were defined possible scenarios and typical entry points for users (examples are organic search, paid advertising, social media and so on). The user experience was designed based on the audience and focussed on providing the most efficient information in order to achieve the defined goals.
By following the brand guidelines and product concept, the website is crafting all the graphic elements in order to support the project mission. Consistency, visual hierarchy and illustrations allowed me to highlight the experience of reading, following the travel and snailmail storytelling.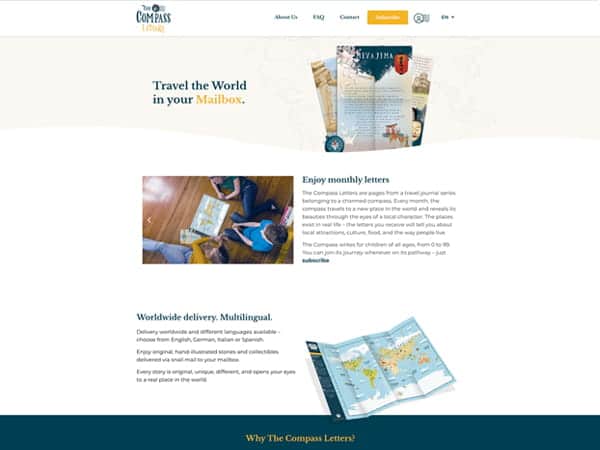 Responsive mobile layouts.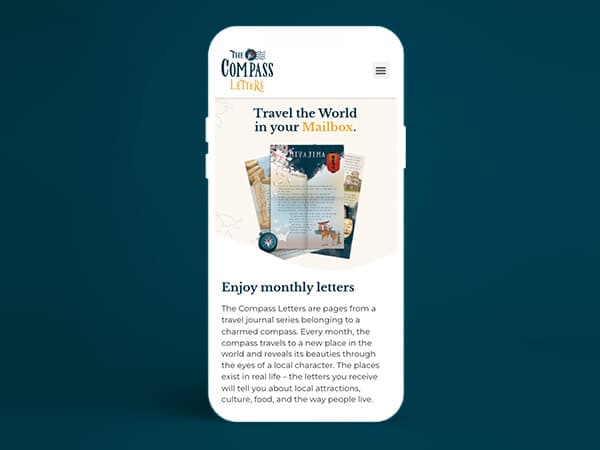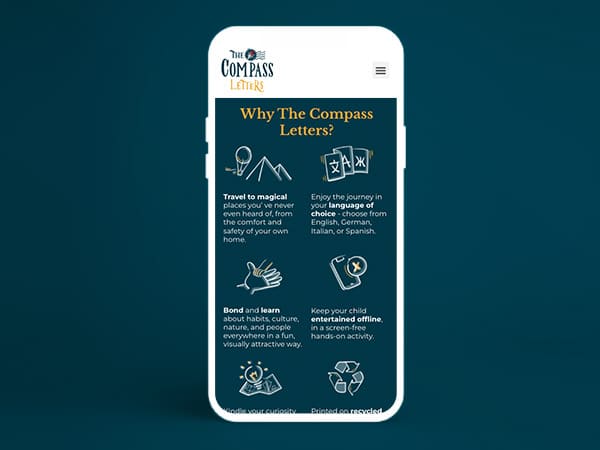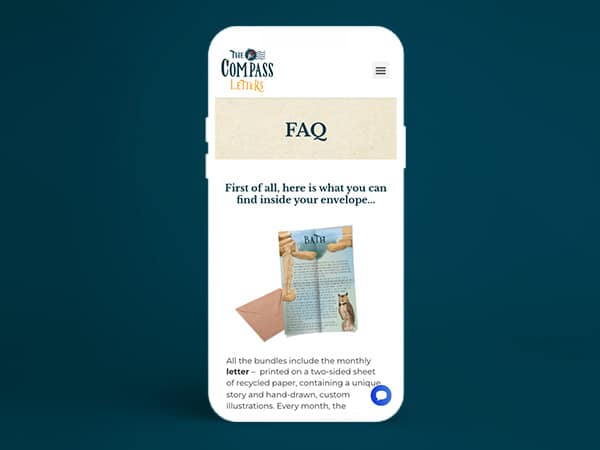 Ready for a design that converts?
Drop me an email and tell me about it.