Art Direction / UI-UX / Development
Plesk Obsidian is the newest version of Plesk Control Panel. For this edition it was important to be focussed on the three milestones of increased usability, strongest security and productivity. On top of that new features and extensions provide a brand new and compelling UX which is making server management much easier.
As the naming is inspired by stone names, the approach was based on the concept of solidity – not only as material but also in terms of software. From there, with the identification of a minimalist symbol, the visual communication of this product was developed.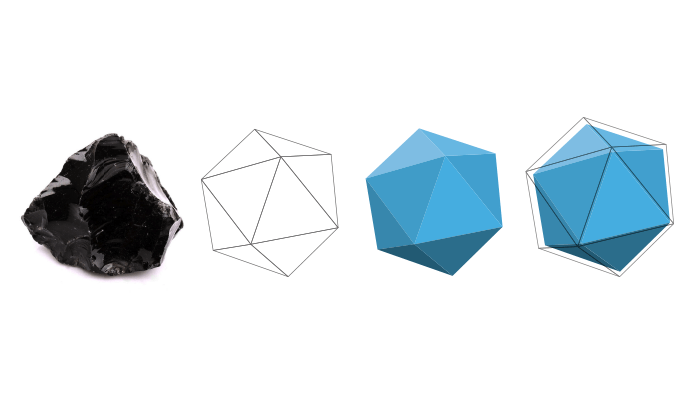 A crucial element for the layout was to communicate the most important strong points. Three main areas that include four topics. The storytelling is developed visually in a timeline in which dashboard visuals are included.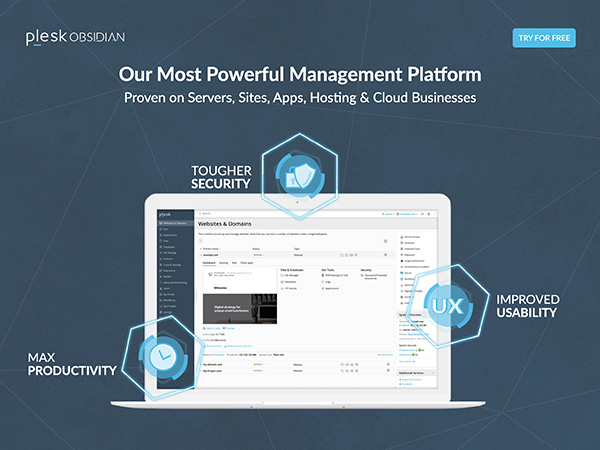 Some snapshot about the layout adapted for mobile.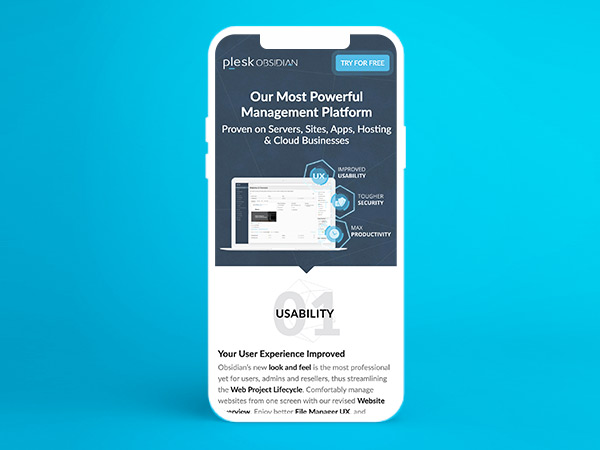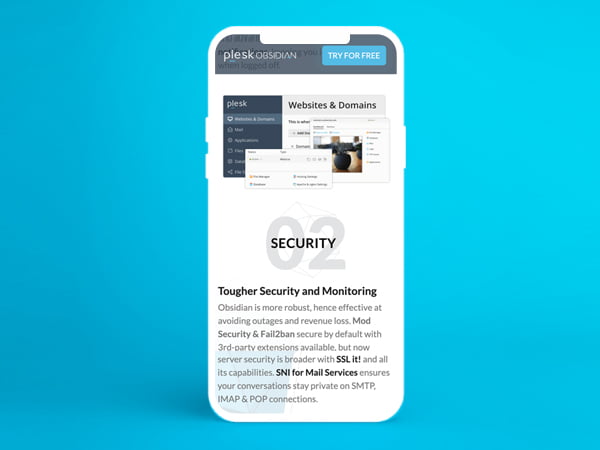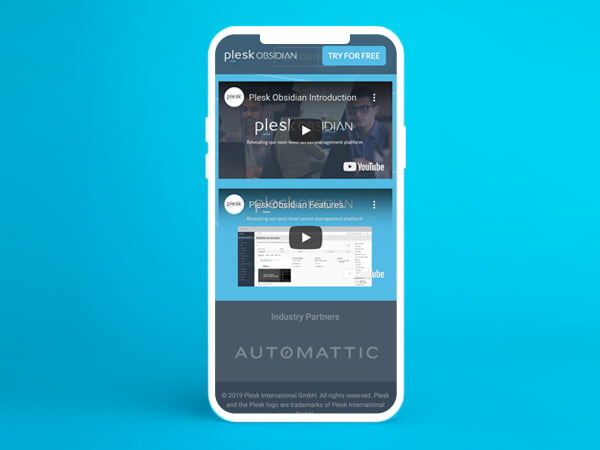 Are you looking for a Lead Generation solution?